IT'S TIME TO BRING YOUR SPACE TO LIFE
is your blank canvas and your walls can be a work of art in their own right.
They're one of the most important elements when it comes to putting your stamp on a space and whatever you're looking for, here at Hot House, we'll have the perfect option for you.
From statement paint, to wallpaper that adds the all important drama to a room, or even the perfect piece of artwork to tie the whole colour scheme together, you'll be spoilt for choice.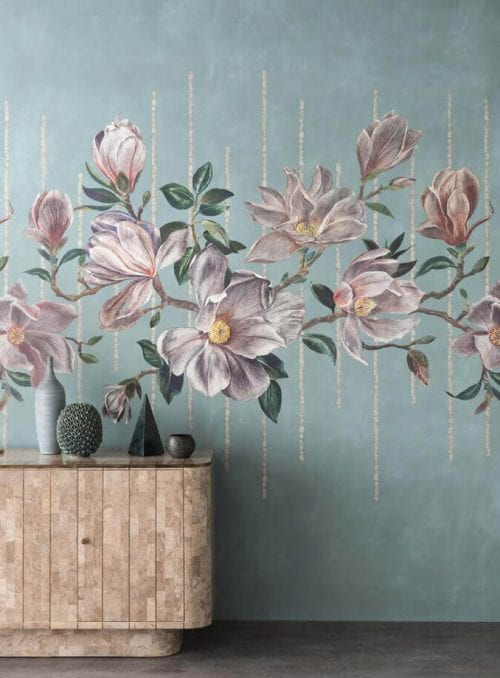 The Collection: Wallpaper
Whether you're looking for a feature wall or an entire room we offer a vast range of imaginative finishes, guaranteed to make your walls stand out.
Our modern, contemporary approach is reflected throughout the collection with a diverse palette, ranging from subtle neutrals to monochromes and on-trend brights. We also offer a stunning mix of eclectic styles, graphic prints and quirky design if you're looking for something a little bit different. Embossed effects, sumptuous beaded textures and metallic highlights are just some of the options to add those luxury finishing touches.
To see our full range of wallpapers, please visit us at our showroom in Ampthill, where you can view collections from designer brands including, Harlequin, Scion, Anthology, Romo, Villa Nova, Cole & Son, Omexco and Arte, Designers Guild, Osborne & Little and Clarke & Clarke.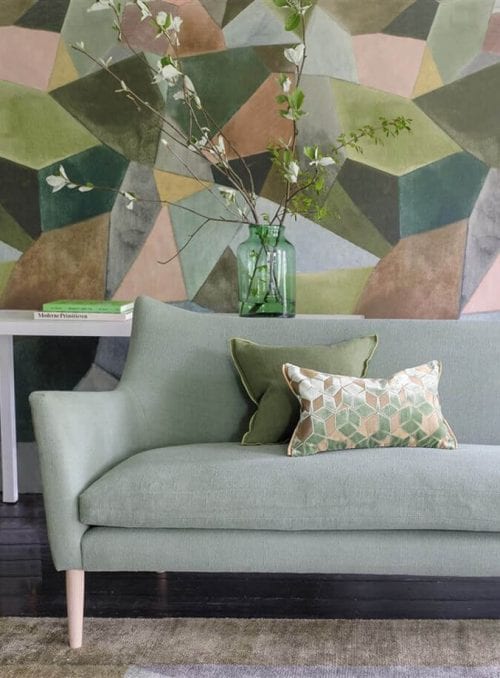 Black Edition
Black Edition offers exclusively designed collections infused with rich, contemporary elegance. Blends of sophisticated textures, innovative weaving techniques and artisan effects can be instantly recognised.
Villa Nova
Is a young and vibrant brand with the philosophy of creating modern, versatile wallcoverings.
Harlequin
If you love high fashion, Harlequin will probably steal your heart. Expect to be wowed by fusions of delicious colours, innovative textures and catwalk-inspired design.
Emma J Shipley
Presents a menagerie of whimsical bold colourful wallpapers at an amazing price point.
Romo
An assorted library of classic and contemporary designs and versatile textures and geometrics, offering a diverse style.
Osborne and Little
Over scaled designs for the ultimate in wall art, Osborne and Little can be relied on for providing the wow factor. Many of their wallpapers are in Pre cut Panels and the rolls are usually wider to cater for larger bolder patterns.
Designer Guild
Popular for their wallpaper panels, they allow you to create extraordinary affects in your home. Large scale designs on wider rolls of paper and specialist affects work beautifully on these large rolls. A work of art for your walls.
Omexco
Create and produce exquisite wall decorations to dress your rooms in tactile beauty. A fusion of nature and precious metal, they bring a shimmering elegance and soft glamour to your walls.
Arte
Arte is a passionate designer & manufacturer of sophisticated wallcoverings. Innovative and trendsetting and of superior quality.
THE FULL COLLECTION
Farrow & Ball paints have been passionate about creating richly pigmented paint to original formulations in Dorset since 1946.
Famous for their distinctive palette of 132 timeless colours, their paint is renowned for its depth and complexity. Thanks to only using the finest ingredients, it responds extraordinarily to all types of light to bring your walls to life.
THE FULL COLLECTION
Synonymous with quality since being founded in 1970, Designers Guild's main paint collection features 156 colours.
On top of that, the recent launch of the new Earth Tones collection offers 28 easy shades that are perfect for timeless, sophisticated spaces. Mixed to order, and designed to last, you can be sure that you'll find the perfect tone to complement the light in any room.
However you choose to bring your walls to life, statement artwork is a fantastic way to tie the room together and showcase your individual style.
We feature a collection of wall art and canvases to suit every aesthetic and room. You can see the full range at our Ampthill showroom, and our team will be on hand to help you find the perfect piece to add that final touch and elevate your room.